Get 10% OFF your first order with Hennessys! Enter code FIRST at the checkout!
*Some exclusions apply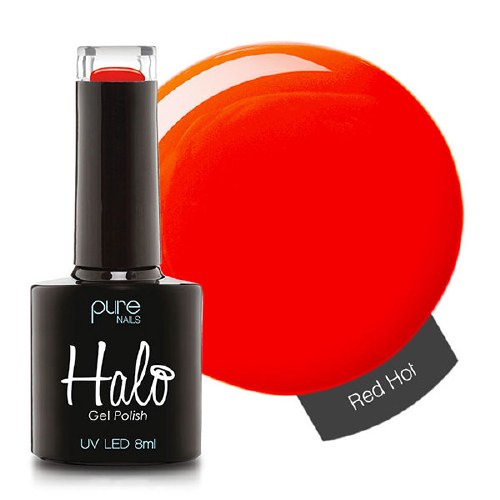 Halo Gel Red Hot 8ml
Halo Gel Polish Red Hot 8ml

Summer Changes Everything!
... even your nails! We've got six stunning, bright and exciting shades perfect for the season, including three new TEMPERATURE CHANGING shades that you've all been waiting for!

Put away the pastels and add the wow-factor to your nails this Summer.

Halo Gel Polish is manufactured to the very latest industry formula and provides many benefits to the Nail Tech, including ease of application, fantastic shine and tremendous depth of colour while providing 14 days of chip resistant long lasting shine. This latest formula also means Halo Gel Polish can be removed very easily in less than 10 minutes using acetone.

Halo Gel Polish is completely compliant with UK and EU regulations and can be cured using a conventional 36 Watt UV Lamp or a 12 Watt LED Lamp.