Get 10% Off your first order with Hennessys!* Enter code FIRST at the checkout!
*Some exclusions apply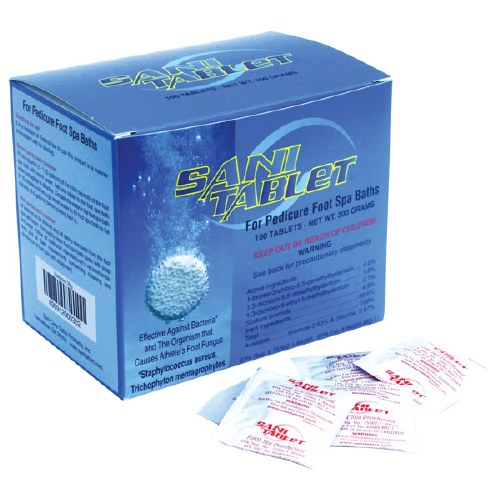 Sani-Tablets 100 tablets
SANI-TABLET • The Only EPA Registered sanitising tablet safe for use in whirlpool foot bath.
• Kills 100% of Bacteria.
• 1 tablet per Pedicure Footbath, cleans screens, jets, pipes filtering system while it drains.