Get 10% OFF your first order with Hennessys! Enter code FIRST at the checkout!
*Some exclusions apply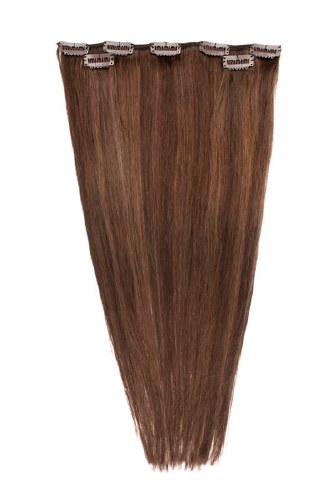 AD Hair Extension 3 Pce 2/4/6
Your Price :
€
American Dream Hair Extensions 3 Piece Clip-In 18"
Colour 2/4/6

100% Human Hair

Salon clip-in 100% deluxe straight human hair for instant low-lights or high-lights or a splash of colour!

Works just like your own hair - easy to curl, wave or blow-dry.
Go on, give your hair a makeover!

One pack is great to:
- add a splash of colour
- Create lovely ponytails & plaits
- Volumise buns & top knots

- Non-slip grip clips for all day hold

Contents:
1 x 10"/25cm wide x 18"/45cm long extension with 5 clips
2 x 1"/3cm wide x 18"/45cm long extension with 1 clip

Care Advice
Wash gently with shampoo, conditioner and warm water. DO NOT scrub heavily. Hang hair pieces and allow to dry naturally. Dry clips seperately.