Get 10% Off your first order with Hennessys!* Enter code FIRST at the checkout!
*Some exclusions apply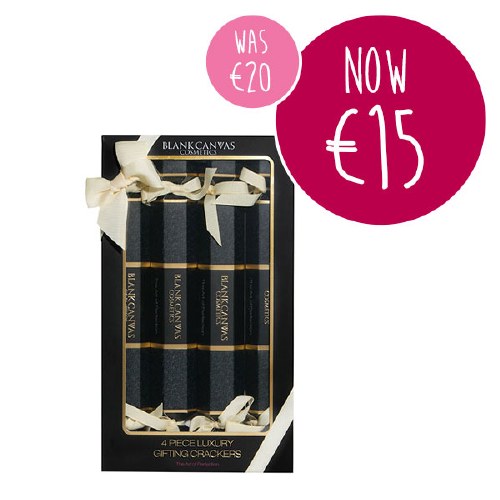 Blank Canvas 4 Piece Cracker
Your Price :
€
4 Piece Luxury Gifting Crackers
Was: €20 Now: €15
This beautiful set contains 4 gorgeous gifting crackers, each cracker contains a super soft face/eye brushes made with premium vegan friendly, easy to clean antibacterial bristles.
Set Includes:
- Blank Canvas Tapered Pencil Brush E60 – A multi-purpose smudger/detail brush. Use around the eye area or apply concealer in detail.
- Blank Canvas Dome Fluff Brush F64 – Use this for blending powder/concealer or overall eye/face colour.
- Blank Canvas Flat Shader Brush E55 – A smaller version of the E26, flat enough to laydown product with enough movement to shade and blend.
- Blank Canvas Medium Round Blending Brush E62 – Use for blending shadow/concealer or foundation. Superb for overall wash of colour on the eyes, diffusing or extreme precision highlighter.