Get 10% OFF your first order! Enter code 'FIRST' at the checkout
*Some exclusions apply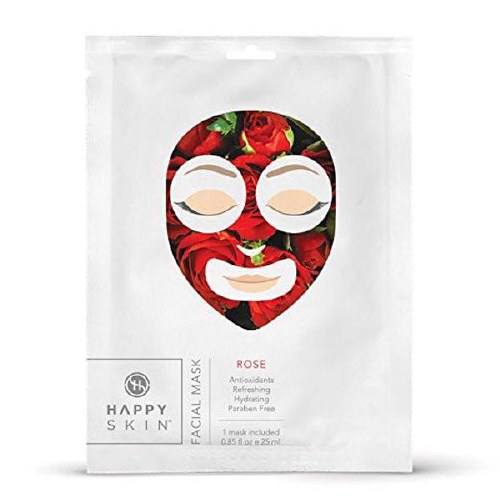 Happy Skin Face Mask Rose
Your Price :
€
Happy Skin Facial Sheet Mask
Rose
1 mask included

- Antioxidants
- Refreshing
- Hydrating
- Paraben Free

Happy Skin is dedicated to creating skincare products that embrace nature's finest ingredients. From aloe to roses, we use nature's healing properties to create skincare products that enhance your natural beauty, keeping your skin fresh and radiant.

Rose
Rose extract is a natural deep moisturizer loaded with antioxidants, minerals and vitamins. It will make your skin feel and appear refreshed and hydrated. Make your skin happy - use Happy Skin Rose Facial Mask!