Get 10% OFF your first order! Enter code 'FIRST' at the checkout
*Some exclusions apply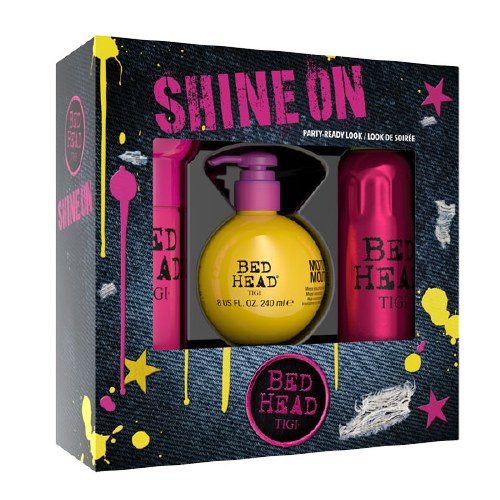 Tigi BH Shine On Xmas 19
Your Price :
€
Tigi Bed Head Shine On

Contents:
TIGI Bed Head After Party 100ml:
Controls funky fly-aways to silk-ify hair. The perfect party favour for our frizz prone friends.

TIGI Bed Head Headrush Shine Spray 200ml:
Super fine shine spray that will go straight to your head. This lightweight mist gives your hair extreme gloss with all-over coverage.

TIGI Bed Head Motor Mouth Mega Volumizer with Gloss 240ml:
Volume AND shine? Yes please! This thickifier with a shine boost is the new must-have in town. It also glows under UV light... for those who want to make a statement!